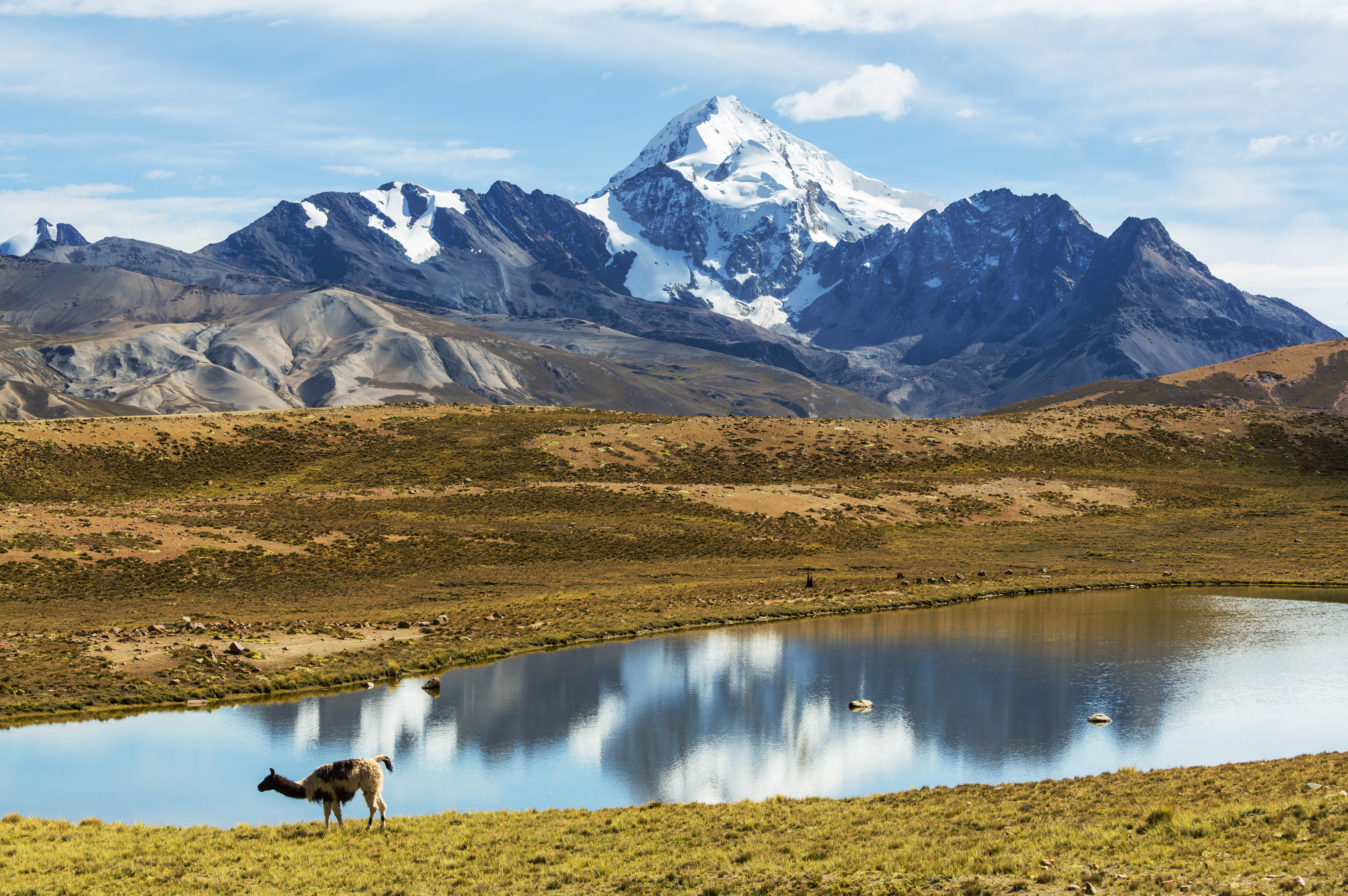 Throwing Away the Lab Coat:
Communicating Science across Borders
The Latin American Research Centre (LARC) and the Werklund School of Education, in partnership with the Calgary Public Library, hosted renowned science communicator Jay Ingram and a group of expert guests who explored how communicating science across fields, cultures, and borders helps us face global challenges today. The event was part of the LARC Dialogues Series and took place at the Calgary Central Library on October 5th. 
The ensemble of experts composed by Dawn Bazely (Professor in Biology at York University), Cheryl Cardinal (President and CEO of the Indigenous Center of Energy), Karen McPherson (MLA for Calgary-Mackay-Nose Hill), and Mel Wilson (sustainability consultant) addressed different subjects related to science, technology, and the environment. One of the subjects was the abrupt environmental change triggering socioecological conflicts across the Americas, posing an unprecedented challenge to scientific, policy, and stakeholder communities. 
Successfully confronting this challenge requires a common understanding of what the problems are before we can work collaboratively to address them. This, in turn, requires effective communication among scientists (often themselves working in multidisciplinary teams, with different paradigms and languages), policy-makers, and stakeholder communities. The lack of integration between knowledge and action remains a significant problem for tackling complex socioecological conflicts across the Americas and beyond. A better response requires transforming the communication and interaction between scientists, policy-makers, and stakeholder communities. What do we need to do in order to bring this about?
Watch the video of the LARC Dialogue here:
LARC Dialogues Series presents Throwing away the Lab Coat from Latin American Research Centre on Vimeo.
After the event, the panelists offered a few concluding remarks about challenges and opportunities in the process of communicating of scientific knowledge:
Jay Ingram from Latin American Research Centre on Vimeo.
Mel Wilson from Latin American Research Centre on Vimeo.
Karen McPherson from Latin American Research Centre on Vimeo.
Cheryl Cardinal from Latin American Research Centre on Vimeo.
LARC Dialogues Series advances discussion around issues of contemporary significance to Latin America and beyond. The Series features not only scholars but also experts with a wide range of firsthand professional experience in order to better global challenges and their solutions.
Panelists
Dawn Bazely is Professor in Biology at York University and Director of IRIS, York University's Institute for Research and Innovation in Sustainability. She received both her B.Sc. in Biogeography and Environmental Studies (1981) and M.Sc. in Botany (1984) from the University of Toronto. She completed her Ph.D. in Zoology (1988) at Oxford University, UK. Dawn and her students study plant-animal interactions, from temperate to arctic regions, along with associated research areas, including invasive species, climate change impacts, forest dynamics, and fungal endophytes of grasses. Her research has included studies of the effect of grazing by lesser snow geese on sub-arctic salt-marshes, foraging behaviour in sheep, plant anti-herbivore defenses and the effects of deer grazing and browsing in Carolinian forests in southern Ontario. She has done field-work in Scotland, England, Scandinavia, Newfoundland, on Hudson Bay, and throughout Ontario. Dawn's publications number over 70 journal articles, chapters, and books, including Ecology and Control of Introduced Plants: Evaluating and responding to invasive plants, 2003 (Cambridge University Press monograph with Judith Myers), and the forthcoming, Environmental Change and Human Security in the Arctic, co-edited with Gunhild Hoogensen and Andrew Tanentzap) (Earthscan Press). Dawn teaches undergraduate and graduate courses in plant ecology, biological science, population biology, ecology and evolution, conservation, environmental security and sustainability. In 2003, Bazely received the Faculty of Science and Engineering Excellence in Teaching Award. She frequently gives guest lectures in courses across York University and at other universities. From 2006-11, Dawn led the Canadian section of the International Polar Year project, GAPS: Gas, Arctic Peoples and Security. Most recently, Bazely spent 2011-12 on sabbatical as a Bullard Fellow at Harvard Forest, Harvard University, and as Visiting Researcher in the Biodiversity Institute, Oxford University, where she worked on a book examining conservation issues in Southern Ontario, Canada from scientific, policy and political perspectives. She presents the most heavily populated, industrialized and farmed area of Canada, as a case study for evaluating what might lie ahead for other parts of the temperate forest region, extending south and east into the Northeastern USA. She also completed research for the Oxford University Press Annotated Bibliography on Grazing Ecology, one of a range of Ecology bibliographies. 
Cheryl Cardinal graduated from the University of British Columbia, earning a Bachelor of Arts with a double major in Political Science and History. She completed Building a High Performing Business, an MBE program, at Dartmouth College's Tuck School of Business. She is an entrepreneur who has focused on fostering mutually beeficial relationships with Indigenous Communities and the energy and mining sectors. Currently the President and CEO of the Indigenous Center of Energy (ICE), Cheryl continues to cooperatively work with Indigenous representatives from the United States, Australia, New Zealand and Canada, focusing on specific key risk areas, including climate change, sustainability, renewable energy, mining, international trade, oil and gas. In conjunction with the Global Petroleum Show in Calgary, Canada, Cheryl launched the Indigenous Conference on Energy and Mining in partnership with ::dmg events in June 2016 to ensure Indigenous voices were included in energy discussions. In two years, this event has featured speakers from Mexico, United States, Bolivia, Argentina, Namibia, South Africa, New Zealand and Canada who are energy leaders (renewable energy, mining, oil and gas), indigenous leaders with foreign and domestic governments. As an Advisory Committee member for Our Energy Future project, Cheryl worked with the Public Policy Forum to recruit, choose and mentor 16 youth from across Canada to engage in energy discussions and create recommendations that will go forward to Natural Resources Minister Jim Carr in the winter of 2018. The Indigenous Center of Energy has created an alliance with WaVv to create an accelerated business climate with Energy, Aerospace, Defence, Security and First Nations. The opportunities between First Nations and these industries provides for innovation, job creation and investment. She is a member of the indigenous Advisory Committee for the Alberta Women in Science Network's Power to Choose program. Cheryl sits on the Board of Directors for Environmental Refuelling Systems (ERS), a world class petroleum product supplier and distribution company. She also sits on the Board of Directors for the Aboriginal Friendship Centre of Calgary which provides programs and services to urban Indigenous populations and the YWCA in Calgary which focuses on programming for women and their families. In 2015, Cheryl was recognised for her work with the Indigenous peoples by the United States Department of State. Through the International Visitor Leadership program, Cheryl travelled to five cities in three weeks, meeting with progressive Native American Tribes and emerging leaders in the United States. Cheryl Cardinal is Cree & Coast Salish and is a citizen of the Sucker Creek Cree Nation in Alberta.
Karen McPherson was elected to the Legislative Assembly of Alberta, representing the constituency of Calgary-Mackay-Nose Hill, on May 5, 2015. She currently serves as chair of the Standing Committee on Private Bills and as a member of the standing committees on Alberta's Economic Future and Privileges and Elections, Standing Orders and Printing. She previously served as a member of the Standing Committee on Families and Communities. Before being elected, Ms. McPherson's career spanned roles as varied as Collaboration Analyst, Collaboration and E-mail Architect and Manager, Business Continuity Consultant and Business Analyst in Canada, the United Kingdom and the United States, in industries such as Chemicals, Manufacturing and for more than 20 years, in Oil and Gas. As part of her commitment to contributing to the community Ms. McPherson has served as Secretary for Old Colony Habitat for Humanity in Norton, Massachusetts, a wrangler when Calgary hosted the Juno Awards in 2008 and a judge of the Calgary Youth Science Fair for seven years.
Mel Wilson has spent the past 25 years helping organizations understand, manage, improve, measure, and report on their environmental and sustainability performance. He has worked with countless large and leading companies across many industries, including oil and gas, electricity, agri-chemical, telecommunications, retail, transportation etc, in Canada, USA, Mexico, and many European and Middle Eastern countries. He has also worked with all three levels of government in Canada. He has been fortunate to be at the forefront of many leading environmental and sustainability trends in Canada, including environmental auditing, integrated (HSE & SR) auditing, environmental management systems, sustainability reporting and assurance, and greenhouse gas emissions verification. He has been involved in over 100 sustainability reporting and assurance engagements alone. Many of the initiatives that he and his team pioneered in the 1990s and 2000s are now considered mainstream activities across most industries. His goal is the same today as it was 25 years ago: to help leading clients identify and implement innovative programs and solutions to achieve their sustainability goals and objectives. His key areas of focus include: the UN Sustainable Development Goals (SDGs); sustainability performance goal setting, measurement, reporting, and assurance; assessment and enhancement of environmental, health & safety management systems and regulatory compliance processes.
Date:
Thursday, October 12, 2017