This year, Colombians will witness the end of the oldest and most violent armed conflict in the Western Hemisphere in over one hundred years. From Havana – where the peace talks between the Colombian government and the Revolutionary Armed Forces of Colombia (FARC) are taking place – Colombian President Juan Manuel Santos and the FARC leadership last February announced an imminent ceasefire. Following the assassination of popular political leader Jorge Eliecer Gaitán on April 9, 1948, the conflict between the Colombian state and the guerrillas has left a trail of massive devastation and death. Most Colombians have lived their entire lives in a conflict of startling magnitude. According to the most recent report of the National Committee of Reparation and Reconciliation (CNRR), between 1948 and 2012, the struggle between the FARC guerrillas – along with other groups such as the Army of National Liberation (ELN) and the Army of Popular Liberation (EPL) – and the state and paramilitary groups has resulted in the deaths of 418,094 people and the disappearance of over 61,000. Another 1,754 were victims of sexual violence, 6,421 children were recruited by armed groups, over 400,000 were exiled, and 27,023 were kidnapped. Since 1985, over 6 million Colombians were also indirect victims of violence, and more than 5.5 million were forcibly displaced.1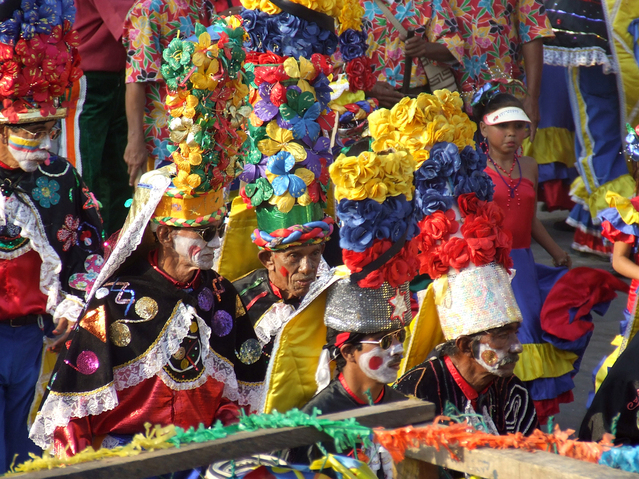 The Colombian conflict has far surpassed the devastating effects of any other political confrontation in the Western Hemisphere, including the gruesome Southern Cone dictatorships and the dreadful civil wars in Guatemala and El Salvador. Nevertheless, other than the perspective of the war on drugs, North Americans generally know little about the latent social issues that have underpinned the armed conflict for more than six decades. Media coverage has contributed to the construction of stereotypes, such as their depiction of the figure of Pablo Escobar, which simplifies the Colombian civil war as a confrontation between cocaine cartels and the government. Contrary to this portrayal, coca growing, processing, and trafficking are the consequence of highly unequal land tenure, the resulting misery it produces in the countryside, and the state's unwillingness and inability to engage in land reforms.
While there is broad consensus that the weakness of the Colombian state is a significant cause of the armed conflict, there is little agreement on the reasons why today it may be about to end. Some suggest that the FARC's decision to enter into talks with the government can be attributed to the emergence of progressive left-wing democratic governments on the continent.2 Armed struggle loses legitimacy if a peaceful and democratic route to reform is possible. Other analysts point to the strengthening of international antiterrorist efforts after 9/11, the increasing empowerment of human rights organizations in the country, and the impact of the so-called Plan Colombia.3 Indeed, the effects of Plan Colombia deserve special scrutiny, especially after President Barack Obama and Colombian President Juan Manuel Santos celebrated its fifteenth anniversary last February at the White House.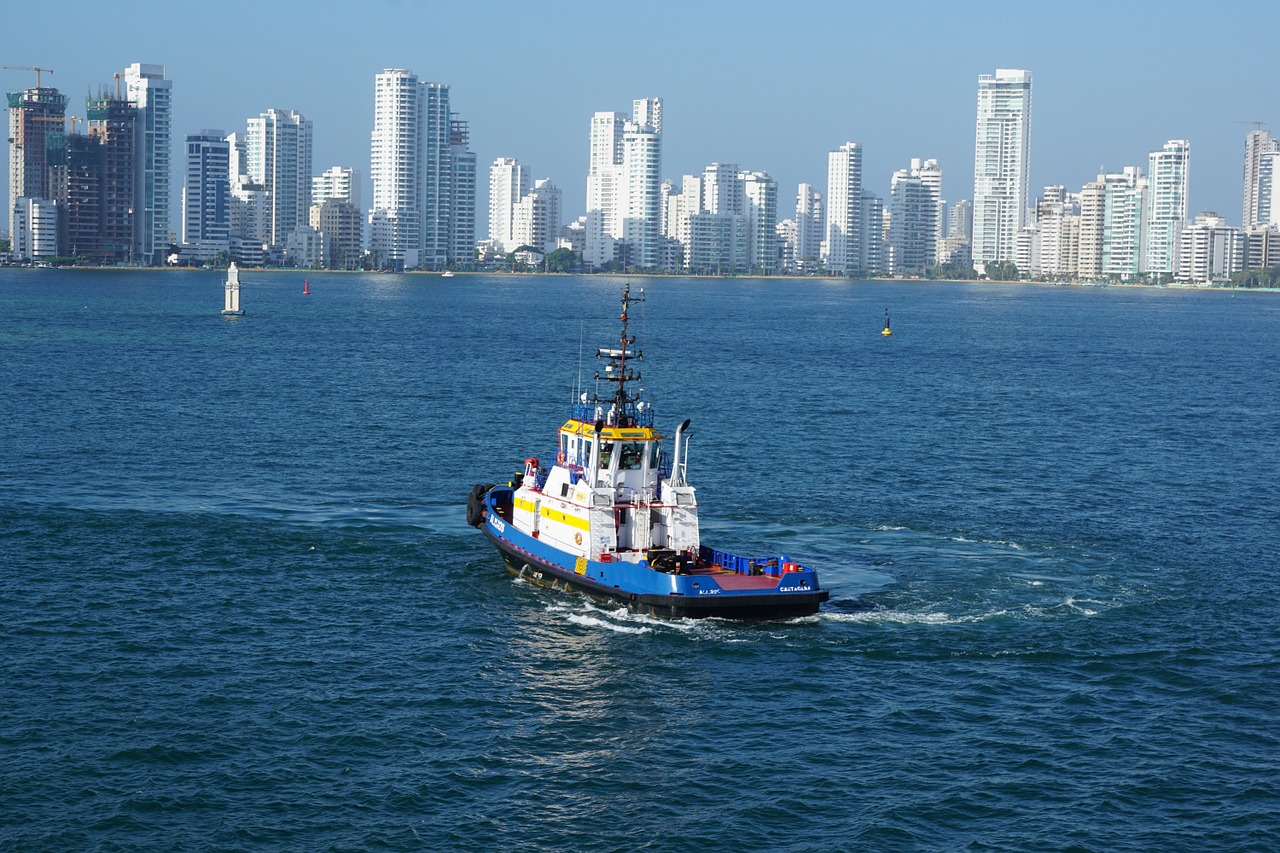 Plan Colombia was created in 2002 as a military cooperation agreement between Colombia and the United States, to better allow the country to fight against the drug cartels. Colombia was considered to be a failed state, unable to exert territorial control and maintain a monopoly of force. However, during the government of Álvaro Uribe Vélez (2002-2010) the plan changed course, and the government began channeling resources to the fight against guerrilla groups, clearly making it a counter-insurgency strategy. This shift changed how the FARC was understood: not as a guerrilla group but as "narco-terrorists". Plan Colombia generated an unusual consensus between the Liberal and Conservative parties in Colombia and the Republican and Democratic parties in the United States to continue and deepen the fight against the FARC. As a result of the US$10.6 billion spent on Plan Colombia, the army and police in the country were modernized and strengthened. From having been one of weakest in the continent, the Colombian Armed Forces grew to over 525,000 units, becoming the largest in Latin America and one of the twenty largest armies in the world. Pushing the FARC back towards the borders with Venezuela and Ecuador and causing thousands of its members to desert were clear results of the implementation of the Plan. Counternarcotic operations were also strengthened through fumigation with the highly toxic herbicide glyphosate. The health effects of this practice resulted in a Supreme Court order to stop aerial fumigation and to seek alternatives such as manual eradication.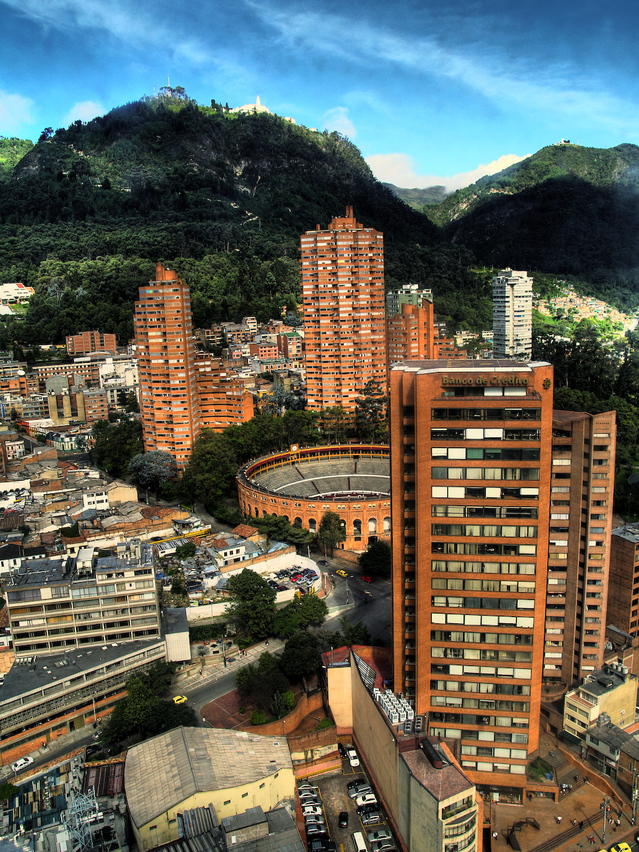 Plan Colombia has undoubtedly succeeded in modernizing the country's armed forces and in improving its counter-insurgency strategy. Yet, Plan Colombia has also negatively affected the poorest and most disenfranchised Colombians. In many ways it has exacerbated the conflict and resulted in the expansion of paramilitary organizations, the displacement of millions of peasants, and the proliferation of so-called "false positives": a macabre strategy openly encouraged by former President Álvaro Uribe's performance-based rewards for soldiers, which involved condoning the killing of civilians by passing them off as guerrilla members. Human Rights Watch has estimated that between 2002 and 2008, members of the armed forces may have committed nearly three thousand "false positive" extrajudicial killings.4 Between 2002 and 2010, during the Uribe Vélez government and the full implementation of Plan Colombia, over 3.3 million people were forcibly displaced, more than half of the total 5.7 million people displaced since 1985.5 Military personnel belonging to Uribe's inner circle of collaborators – including his own security chief Mauricio Santoyo, high ranking military officers such as Rito Alejo del Río and Mario Montoya, and the directors of the National Center of Intelligence (DAS) Jorge Noguera and José Miguel Narváez – have been charged for promoting paramilitary groups, forced displacement, and the systematic intimidation, kidnapping, torture, and assassination of human rights leaders.
Plan Colombia has also criminalized many aspects of Colombian life. Massive overcrowding and unsanitary conditions in Colombian prisons are now common as a result of the counter-insurgency policy. According to the Institute for Criminal Policy Research, there are over 120,000 prisoners in Colombia, far in excess of the estimated capacity of 77,000.6 Colombia has 137 prisons compared to thirty-two public universities, and it remains one of the most unequal countries on the planet, with a 2015 GINI coefficient of 0.538.7
Colombia failed to achieve peace with the FARC during the Andrés Pastrana government's (1998-2002) efforts to engage in peace talks. As suggested by Virginia Bouvier from the United States Institute of Peace, Plan Colombia "postponed the prospect of peace for another decade."8 Through Plan Colombia, which was supposed to combat drugs, the US added fuel to the fire that was already raging in the country. There is, however, a growing awareness of the need to end the war, to avoid future victims, and to create political conditions to avoid returning to the armed conflict. The last large national survey on the peace process revealed that 72% of respondents support the talks.9 The Colombian social movements and international agencies involved in the process are also fairly optimistic.10 The mechanisms of truth, justice, and reparation to the victims agreed upon at the negotiating table in Havana seem to be quite clear, fueling hope that conditions will change drastically for the most vulnerable victims: the poor, the children, rural women, and indigenous and Afro-Colombian communities.
During the last meeting with Colombian President Santos in Washington, President Obama – perhaps recognizing the extensive damage that Plan Colombia had caused – declared that it was now the time for the United States to be a "strategic partner" for peace after having been a "strategic partner" for war. Plan Colombia will in fact be renamed, to become "Peace Colombia." President Obama has committed to seeking an extra US$450 million for the Plan in 2017, in order to support specific post-conflict tasks such as the removal of anti-personnel mines.11 The United States and the Government of Colombia have the immense responsibility to ensure that the resources for the new Peace Colombia plan are invested in the promotion and implementation of social justice and peace well after the final agreement is signed with the FARC, and also with the ELN, which officially began peace talks with the government on March 30th. Over six decades of conflict is more than enough.
References
[1] Centro Nacional de Memoria Histórica. "Estadísticas del conflicto armado en Colombia." ¡Basta Ya! Colombia: memorias de guerra y dignidad. http://www.centrodememoriahistorica.gov.co/micrositios/informeGeneral/estadisticas.html. Medicina Legal Colombia. "Localización de información forense estadística." http://sirdec.medicinalegal.gov.co:58080/mapaDesaparecidos/.
[2] Matt Ince and Andrei Gómez. "El fin del conflicto interno en Colombia: Perspectivas de Paz con las FARC y más allá." Sussex Centre for Conflict and Security Research, 28 February 2013.https://www.sussex.ac.uk/webteam/gateway/file.php?name=rusi-scsr-colombia-policy-briefing---28-february-2013-(spanish).pdf&site=343. León Valencia, "'El ELN entendió que la lucha armada es anacrónica': León Valencia," El Tiempo, April 4, 2016,  http://www.eltiempo.com/politica/proceso-de-paz/entrevista-a-leon-valencia-sobre-el-proceso-de-paz-con-el-eln/16553953.
[3] International Crisis Group. "Colombia: ¿por fin la paz? Informe sobre América Latina N°45 de Crisis Group."  September 25, 2012, http://www.crisisgroup.org/~/media/Files/latin-america/colombia/Spanish%20translations/045-colombia-peace-at-last-spanish.pdf. Antonio Navarro, El Plan Colombia: Implicaciones Para El Proceso de Paz (México DF: Universidad Nacional Autónoma de México: 2012).
[4] Human Rights Watch. "Colombia: Top Brass Linked to Extrajudicial Executions." June 24, 2015. https://www.hrw.org/news/2015/06/24/colombia-top-brass-linked-extrajudic....
[5] Centro Nacional de Memoria Histórica. "Estadísticas del conflicto armado en Colombia." ¡Basta Ya! Colombia: memorias de guerra y dignidad. http://www.centrodememoriahistorica.gov.co/micrositios/informeGeneral/estadisticas.html.
[6] Institute for Criminal Policy Research. "World Prison Brief," http://www.prisonstudies.org/country/colombia.
[7] World Bank. "GINI index (World Bank estimate).". http://data.worldbank.org/indicator/SI.POV.GINI
[8] Megan Alpert, "15 Years and $10 Billion Later, U.S. Efforts to Curb Colombia's Cocaine Trade Have Failed," Foreign Policy, February 8, 2016, http://foreignpolicy.com/2016/02/08/15-years-and-10-billion-later-u-s-efforts-to-curb-colombias-cocaine-trade-have-failed/.
[9] Gallup, "Estado de ánimo de los colombianos.," La República, March 5, 2016,  http://www.larepublica.co/sites/default/files/larepublica/gallup%20poll.pdf
[10] Leonardo Salcedo.Propuestas de paz territorial desde los movimientos sociales: multiculturalismo, ordenamiento territorial y ejemplos de paz territorial (Bogotá: Friedrich-Ebert-Stiftung (FES), 2015). http://library.fes.de/pdf-files/bueros/kolumbien/12155.pdf.   Alejo Vargas, "Cómo compatibilizar las conversaciones con FARC y ELN," América Latina en Movimiento, April 4, 2016.  http://www.alainet.org/es/articulo/176483#sthash.BkSnv0tZ.dpuf.
[11] Natalia Cosoy, "Barack Obama anuncia US$450 millones de ayuda para plan Paz Colombia," BBC Mundo, February 5, 2016. http://www.bbc.com/mundo/noticias/2016/02/160203_colombia_obama_anuncio_plan_paz_nc. 
Further Readings
Advocacy for Human Rights in the Americas. "Why Colombia's Negotiators Couldn't Manage a Cease-Fire by March 23," March 23, 2016. http://colombiapeace.org/2016/03/23/why-colombias-negotiators-couldnt-manage-a-cease-fire-by-march-23/.
Comisión Nacional de Reparación y Reconciliación (Colombia). Grupo de Memoria Histórica. ¡Basta Ya! Colombia: memorias de guerra y dignidad (Bogotá: Centro Nacional de Memoria Histórica: DPS. Departamento para la Prosperidad Social, 2013).
Deas, Malcolm. "Violent Exchanges: Reflections on Political Violence in Colombia." In The Legitimation of Violence, edited by David E. Apter. London: Macmillan, 1997.
Fundación Paz y Reconciliación. "Lo que hemos Ganado. Han disminuido los combates, las muertes, los heridos, los secuestros y los desplazamientos," 2015.  http://www.pares.com.co/wp-content/uploads/2015/02/Descargue-Informe-Completo.pdf. 
Gómez Isa, Felipe. "Challenges for Transitional Justice in Contexts of Non-Transition: The Colombian Case", In Contested Transitions: Dilemmas of Transitional Justice in Colombia and Comparative Experience edited by Amanda Lyons and Michel Reed, 144-164. Bogotá-New York: Royal Norwegian Ministry of Foreign Affairs-ICTJ, 2010
Gómez Isa, Felipe. "Land Restitution as a Key Element in Preventing Forced Displacement in Colombia." Norwegian Peacebuilding Centre-NOREF Report no. 9. http://www.peacebuilding.no/Regions/Latin-America-and-the-Caribbean/Colombia/Publications2/Land-restitution-as-a-key-element-in-preventing-forced-displacement-in-Colombia/(language)/eng-US.
International Crisis Group. "The Day after Tomorrow: Colombia's FARC and the End of the Conflict." Crisis Group Latin America Report no. 53, 11 December 2014. https://www.ecoi.net/file_upload/1002_1418495698_053-the-day-after-tomorrow-colombia-s-farc-and-the-end-of-the-conflict.pdf.
Jaramillo, Sergio, Yaneth Giha and Paula Torres, "Transitional Justice and DDR: The Case of Colombia," International Center for Transitional Justice, June 2009. https://www.ictj.org/sites/default/files/ICTJ-DDR-Colombia-CaseStudy-2009-English.pdf.
Medina Gallego, Carlos. FARC-EPE. Notas para una historia Política 1958-2008. Bogotá: Universidad Nacional de Colombia, 2009.
Molano, Alfredo. Trochas y Fusiles. Bogotá: Áncora Editores, 1994.
Pizarro Leongómez, Eduardo. Una Democracia Asediada: Balance y Perspectivas del Conflicto Armado en Colombia. Bogotá: Grupo Editorial Norma, 2004.
Pizarro Leongómez, Eduardo. Las FARC 1949-2011: De Guerrilla Campesina a Máquina de Guerra. Bogotá: Grupo Editorial Norma, 2011
Uprimny, Rodrigo and María Paula Saffon. "Transitional Justice, Restorative Justice and Reconciliation. Some Insights from the Colombian Case." 'Coming to Terms' with Reconciliation - Working Paper Library, http://www.global.wisc.edu/reconciliation/.
Organizations and links to follow the peace talks
Centro Nacional de Memoria Histórica
Conflict Analysis Resource Center-CERAC
Cooperación Española 
Corporación Nuevo Arco Iris
European Parliament
Fundación Paz y Reconciliación
Fundación Ideas para la Paz 
Human Rights Watch
USAID from the American People
WOLA: Advocacy for Human Rights in the Americas
The views and opinions expressed in this 
article are those of the author/s and do not 
necessarily reflect those of the LARC.