Since Costa Rica abolished its military in 1948, it has enjoyed decades of relative peace and democratic stability.  Although it has one of the lowest crime rates in the region, in recent years, the growing reach of drug cartels from Mexico and Colombia threatens to change this situation.  Does Costa Rica need to rethink the social contract it has had since 1948?  Is a military force required to deal with a new narco-trafficking threat that has already undermined the peace and security of neighbouring countries? 
Over the last decade, Mexican and Colombian drug cartels have progressively infiltrated many areas of Costa Rican society, placing increased pressure on its security forces.   The CIA 2016 World Fact Book noted that "Costa Rica is (now) a transshipment country for cocaine and heroin from South America," with domestic cocaine consumption rising along with amphetamines and seizures of smuggled cash.1    FTI Consulting, a private global business advisory firm, warned in March 2014 that although still one of the safest countries in Latin America, Costa Rica is now confronted with how to effectively deal with the organized crime and extreme violence surrounding the activities of drug cartels within and outside its borders. This report notes that while "the (Costa Rican) government continues with its plan to professionalize the security forces and its investment in public safety prevention programs," it has not been completely isolated from the problems of its neighbours, which face serious security problems emanating from narco-trafficking.  It concludes that "the activities of drug cartels and the movement of drugs from production to consumer markets [via Costa Rica] continues to be a major source of public insecurity in parts of Central America and Mexico."2 
This includes roughly US$4.2 billion being laundered in Costa Rica each year, largely through the country's construction industry, which the Mexican drug cartels have successfully infiltrated.3 This also includes many other localized industries which are subject to increasing pressure from organized crime to cooperate in the movement of narcotics and other proceeds of crime from the drug trade, which are almost impossible for the Costa Rican authorities to track. Costa Ricans are intimidated by the power and violence of the domestic drug traffickers due in large part to the huge amounts of money involved and the physical consequences of what non-cooperation would bring to those entrapped by this illegal activity.   As in Mexico and Colombia, intimidation and threats of physical harm by the cartels likely play a large role in the successful movement of drugs through Costa Rica northward through Mexico and onwards to the U.S.
In 2014, the U.S. State Department pointed to the growing security problems in Costa Rica by noting that, in addition to the usual petty crime activities, organized crime groups are now of significant concern throughout the country. Both nationals and foreigners participate in organized crime and take advantage of porous borders that allow Costa Rica to be utilized for the trafficking of drugs and other contraband. The report also points out that the long absence of a military and a historically poorly equipped and undermanned police and security forces at all levels has in recent years made it easier for drug cartels to operate with relative impunity from those forces.4
Costa Rica has not had a military since December 1, 1948, when President José Figueres Ferrer disbanded the army after winning a short and bloody civil war. While some critics stated that he was afraid of a military coup against him, Figueres argued that the money saved would be put to better use by improving education, health, and cultural infrastructure.5   
Abolishing the military was popular at the time, and has been a cornerstone of the country's social contract since then. In recent years, however, it has made it more difficult for the country to face a narco-trafficking threat unknown back then. In 1996 a national police force was created to "patrol the border, control anti-drug operations and to provide general law enforcement" services throughout the country.6 Together with the domestic Coast Guard, the Border Services, the Air Surveillance Services, the civilian intelligence service (Dirección de Inteligencia y Seguridad – DIS) and the United States Coastguard and related American counter-narcotic resources (such as the Drug Enforcement Agency), these are still the principal security organizations engaged in the country's narco-trafficking battle.7
Despite the obvious weakness that a lack of a dedicated military capability means for the country in its fight against narco-traffickers, Costa Rica has purchased new equipment  for its security forces including boats, fuel, trucks, and helicopters.8 In the past three years, however, the expansion of the drug cartels in the country has undermined this progress. Indeed, Costa Rica is arguably now a very real drug bridge between South and North America. The then-Minister of Security, Janina del Vecchio, defined her country in 2010 as a "warehouse and trading center for drug cartels from which the authorities have seized 92.7 tons of cocaine and $17 million in the last 3 ½ years."9   She added in her annual report that "Costa Rica is no longer just a transit area for drugs,…traffickers come here and store the drugs and they don't even have intermediaries – Colombians come and leave the drugs and the Mexicans come and pick them up."10
Francisco Segura Montero, the Director of Costa Rica's criminal investigation agency (Organismo de Investigación Judicial -OIJ), recently noted that:
"The country is turning into an (important) meeting ground for Mexican and Colombian cartels…. In recent months, Colombian drug-running organizations have been     detected bringing drugs to Costa Rica where they store them and sell them to their Mexican 'colleagues', particularly those of the Sinaloa cartel. The Gulf, Familia Michoacán   and Zeta cartels are also well-entrenched in the drug trafficking business in Costa Rica and compete with one another for the drug profits which are huge."11   
The fact that there is more than one cartel operating in the country puts additional pressure on Costa Rica's limited security resources.  They have had some success in seizing cartel vehicles, boats, properties, cash and other items that facilitate the latter's efforts to move drugs across Costa Rica's southern and northern borders via unguarded points along the border crossings, remote coastlines, and isolated national parks, landing strips and harbours.  However, the cartels are extremely diversified and use a lot of ingenuity and imagination to move their product through the unpopulated regions of the country. The cartels "have all the time and money in the world to traffic in any way they want:  in wigs, surfboards, marble structures … and (will) use anything that looks legal to do it."12   Oscar Arias, Costa Rica's former President, noted that "we are the waistline of the Americas…we are between the producers and consumers and we can't do a thing….it is almost impossible to eradicate the cartels [in the country]".13 When the President openly makes this assessment of the problem, the situation is clearly getting serious and the subject of a new military force begins to once more enter the realm of possible options for this country's leadership to consider.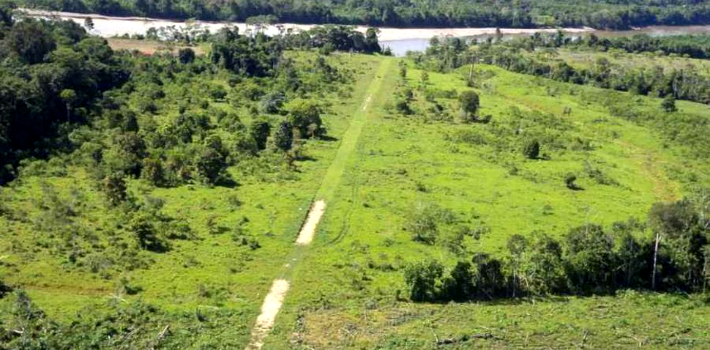 Not surprisingly, one of Costa Rica's more important partners in helping to battle this enhanced activity by the cartels has been the United States, which, through its economic and military strength, continues to provide financial support and other law enforcement and military resources to domestic security authorities overwhelmed by the current situation. In 2014, the U.S. State Department identified Costa Rica among a list of some twenty-two other major drug producing and transit countries throughout the world that significantly affected United States security.  The report also centered on Costa Rica's varied geographical weaknesses as contributors to this problem, stating that multinational drug trafficking organizations have not hesitated to take advantage of Costa Rica's strategic location, porous borders, and thinly patrolled waters to exploit the country as a major transit route for illicit drugs headed ultimately to Mexico and into the United States.14
In 2016, the U.S. State Department's annual International Narcotics Strategy Report stated that while progress was indeed being made by Costa Rican security forces even in the context of this geographical disadvantage, much remains to be done to bring them up to date with enough physical resources and financial aid to counter the drug traffickers on a more level playing field. While in 2010, the government had targeted increasing the police force by 4,000 officers, in reality, it only managed an additional 1,570 officers due to higher attrition rates than expected. In 2013, 191 Border Guards graduated from a training program, but it still only brought the total up to 200. Still, the report sees the new Border Police as "being in position to become a more effective tool for land interdiction".15 The report criticizes the Costa Rican bureaucracy as being "bloated and complex," which ultimately slows the security progress, "soaking up resources, (with) corruption remaining a persistent issue".  It goes on to argue that the country, in addition to increasing its physical and human security resources, also needs to:  a) restructure and professionalize its police and judicial institutions;  b) promote the use of advance investigative techniques aimed at organized crime;  and  c)  enact additional laws that specifically target organized crime and its proceeds.16  The country also needs to have better institutions for addressing corruption, and should continue to invest more in marine interdiction and border security "as both the Coast Guard and Border Police have the potential to become more effective forces for public safety" and fighting drug traffickers.  The report concludes by stressing the importance of Costa Rica continuing to strengthen its cooperation with regional partners and "forming a united front against an international threat".17
In addition to human resource challenges in the drug war, it could also be said that because Costa Rica has very few institutional resources equipped to handle the growing cartel threat, the U.S. (which is the primary destination for much of the drug trade heading north) has had to physically step in and directly assist the overwhelmed Costa Rican police, Coast Guard, intelligence and Border Services in all facets of drug interdiction. Indeed, one recent assessment is that the U.S. is now having to patrol Costa Rican skies and waters while providing millions of dollars in training and equipment in an attempt to address the growing cartel influence and internal staffing and corruption issues within Costa Rica's limited security sector.18 In recent years, this assistance has been growing steadily and in 2016, it reached an all-time high with President Obama meeting with President Luis Guillermo Solís and finalizing a deal in Washington that will send millions in military assistance to Costa Rica to help it fight the drug trade. This included US$30 million for two cargo planes, two large patrol boats, two smaller interceptor boats, air surveillance equipment and biometric software.  The aid also included extensive Coast Guard training, virtual shooting ranges, communication equipment for park guards, and three armored vehicles for law enforcement.  Solís called the aid "the biggest assistance granted [to Costa Rica] in the last 30 years."19 This statement followed a particularly bleak assessment in October 2015 by Attorney General Jorge Chavarría, who declared that "there is no returning to the peaceful Costa Rica that was free of violence by criminal organizations.  Costa Rica is now a violent country".20
Of course, all this American aid has concerned and mobilized some opposition forces in the country who are worried that the U.S. has begun to militarize its assistance to Costa Rica in keeping with its war on narco-traffickers elsewhere in Latin America. In 2010, the Costa Rican Legislative Assembly voted in favour of allowing U.S. ships to dock, refuel, restock, and carry out any and all maneuvers on land or at sea for its drug-interdiction mission in Costa Rican territory. This included giving all the American military personnel diplomatic immunity from prosecution for any behaviour while in its territory.  This action was taken in conjunction with an unexpected and controversial proposal by then Costa Rican foreign minister, René Castro, who favoured spending 2-4% of the country's gross domestic product on a new "national defense force," a proposal that showed the government of the day was at least thinking of a new military force.21 This proposal was strongly opposed by groups such as the School of the Americas Watch and others who wanted to stop what they saw as a violation of Costa Rican sovereignty and social contract. They also wanted to halt sending Costa Rican police to the U.S. Army's Western Hemisphere Institute for Security Cooperation (WHINSEC).22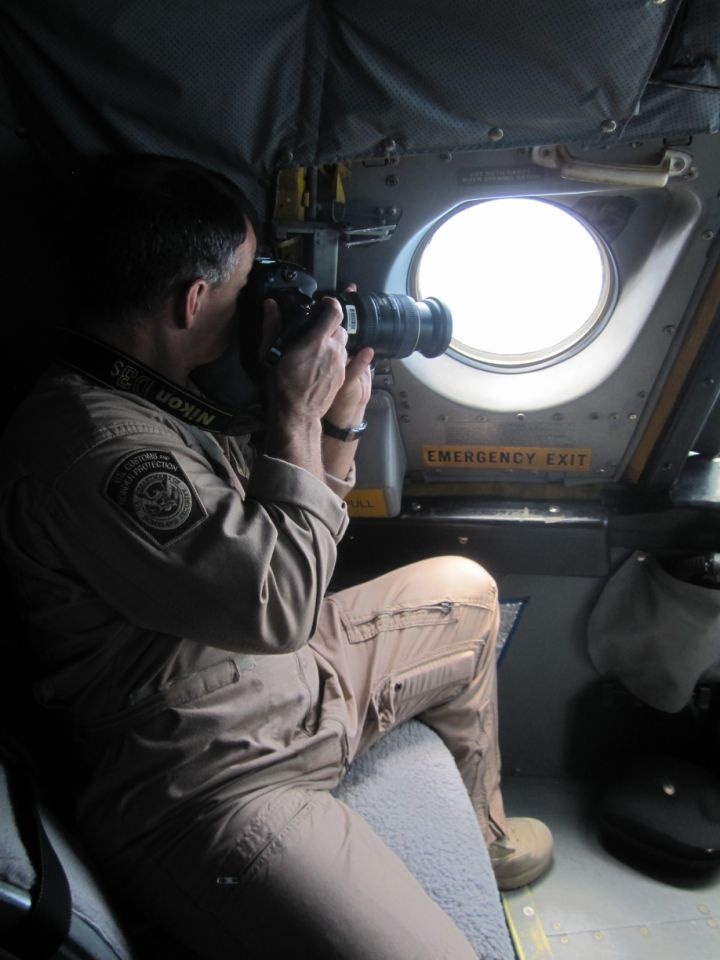 In summary, the increasing drug cartel problem in Costa Rica is neither surprising nor inconsistent with the rise and extent of narco-trafficking challenges throughout the region.   As FTI Consulting noted in 2014, "the phenomenon of organized crime and extreme violence surrounding the activities of drug cartels and the movement of drugs from production to consumer markets continues to be a major source of public insecurity in parts of Central America and Mexico."23 This strategic assessment is especially valid when applied today to Costa Rica, which lacks a national military force to assist in its anti-narcotic operations.   
As noted earlier, Mexican crime groups have long had a strategy of establishing operations in countries unprepared to combat international drug trafficking and Costa Rica certainly fits that scenario today regardless of how much military assistance it receives from the U.S. and elsewhere.24 Domestic arguments both for and against the creation of a new military force will clearly continue, but the expense of not maintaining  such a militarized force has now become a critical factor in whether the current and future Costa Rican governments can be successful in countering this new and growing threat. Not having a military force is indeed part of Costa Rica's identity as a stable, democratic, and peaceful country. But today, the drug trade threatens to undermine precisely that very identity which citizens have always taken pride in.  Costa Rica is now at a crossroads, battling a formidable foe, and responding to external forces which are making increasingly onerous demands on how the country's growing drug war against the cartels should be fought.  The realization that drug trafficking is now a major threat to Costa Rica will force the country's political leadership to ponder adopting new defense security policies that run counter to the country's identity for the past seven decades. While a lack of a military was once considered an asset, it is now becoming very much a security liability in the country's fight against the drug trade, which is only increasing in size and scope. The time for Costa Rica to engage in a broad-ranging debate over the creation of a new and more effective security sector is now.  
References                                                                                                                                
Ibid;
Ibid; http://www.ticotimes.net/2015/01/19/costa-ricas-3-pronged-strategy-scores-high-against-drug-trafficking-says-coast-guard-chief
Latin America Herald Tribune:  Costa Rica Becomes Hub of Drug Cartels; http://laht.com/article.asp?ArticleId=349013&CategoryId=23558
Ibid; 
 Ibid; See also 'Insight Crime – Investigations and Analysis of Organized Crime – 2014" which notes that Mexican drug cartels are reportedly arming local domestic gangs in Costa Rica with high caliber weaponry to fight off and/or destroy rival gangs.  http://www.insightcrime.org/news-briefs/mexican-drug-cartels-arming-gangs-in-costa-rica-official
 Ibid;
Ibid;
Ibid;
 Ibid;
www.ticotimes.net/2014/09/03;    See also:  http://news.co.cr/militarizing-costa-rica-and-the-rest-of-the-world-its-just-business/9614/