Message from the Director, Pablo Policzer
Since I became LARC Director a year ago, I have been guided by two simple ideas: First, the conviction that projecting the Centre forward is a terrific opportunity to do
something truly unique, valuable, and long-lasting. The LARC is a small centre, to be sure, but it can do big things. And second, that to do this, we need to answer the question of "Why the LARC?" What does an area studies centre such as the LARC allow us to do that we are not otherwise capable of doing in our disciplines and home departments?
Answering this question requires us to reassess the status of area studies. Indeed, as the gap between rich and poor countries closes, the old paradigm in which the developed world studied the problems of the developing world has given way to a globally connected world that must face a series of common problems together. Even though today there is a backlash against globalization, there is no turning back. No part of the world can go it alone. All need to engage and collaborate with one another. The emerging consensus is that dialogue and collaboration must occur not only across geographical boundaries, but disciplinary ones as well. Universities play a pivotal role in stimulating these necessary connections in ways that are meaningful and rigorous.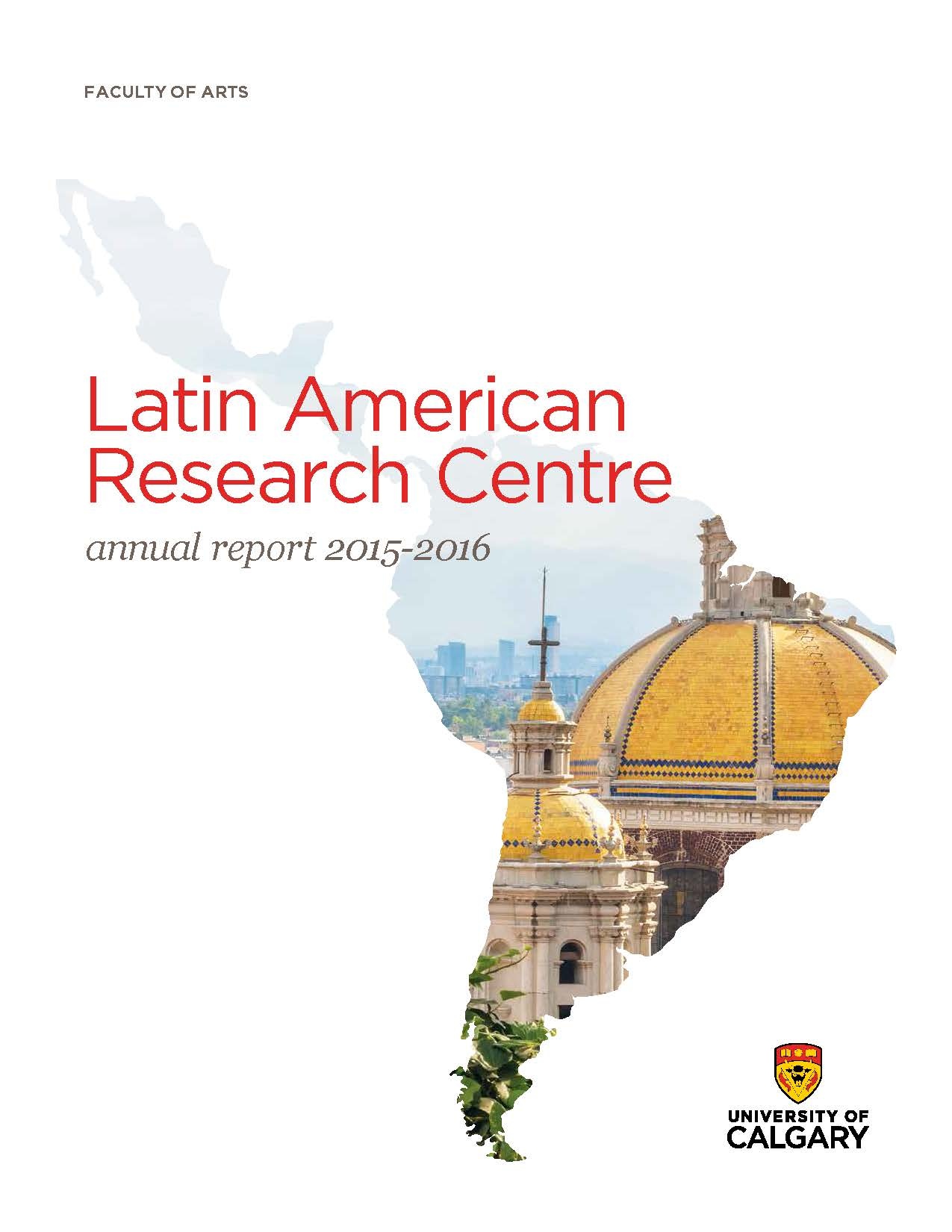 An area studies centre such as the LARC is ideally positioned to be a catalyst for the generation of precisely the kind of knowledge required to understand and address common global problems. With a constituency of scholars with a deep interest in Latin America across many faculties and dating back to the early years of the University, the LARC creates multi-disciplinary conversations through rigorous scholarship, cultural programming, and public service activities. The LARC is grounded in this rich history, but is also positioning itself at the cutting edge of an emerging new generation of area studies centres. We are embarking on an ambitious path of broadening our horizons and engaging experts not only on but also in the region, working in fields ranging from the fine arts to medicine and engineering.
This year alone, we welcomed visiting fellows and graduate students from Colombia, Mexico, Venezuela, Brazil and Spain, and hosted a conference with participants from ten different countries. We hosted Canada's first cross-disciplinary roundtable event on the Zika virus, convening experts from Medicine, Cell Biology and Community Health to discuss the human rights, public health and economic consequences of the epidemic. We also kicked off the new LARC Dialogues series, which aims to foment high level discussions of problems of critical significance to the region and beyond. And we redesigned our website and our publications to embrace the digital age, improving public engagement and knowledge exchange. Our events, including a thriving visiting speakers and film series, connected with over a thousand people.
It's been a very busy first year, and I am grateful to everyone in the LARC community for their wonderful support and advice in helping me manage a sometimes steep learning curve. Carolina Camelo, who filled in during Monique Greenwood's maternity leave, provided invaluable assistance during this time. And since her return in May, Monique has not skipped a beat and has made tremendous contributions to every aspect of running the Centre. The LARC is also blessed to have a strong community of supporters through the Faculty of Arts, its Fellows and Executive Committee, and Advisory Board.
Together, with a new vision and through ambitious new initiatives and programs, we have laid a strong foundation for an exciting future.
Pablo Policzer
Director, Latin American Research Centre